Home
»
Decorations
»
Low Budget and Easy to Make, Here Are 5 Outdoor Christmas Decorations Themes | Raysa House
Low Budget and Easy to Make, Here Are 5 Outdoor Christmas Decorations Themes | Raysa House
The holidays are the perfect time of the year to make people wonder about outdoor decoration. Christmas decorating is a must list when it comes to having a large group of people or relatives. Even though you are on a budget, there are several ways to make your outdoor Christmas decorations themes. Thus, here are five ideas that are easy to create for home appeal.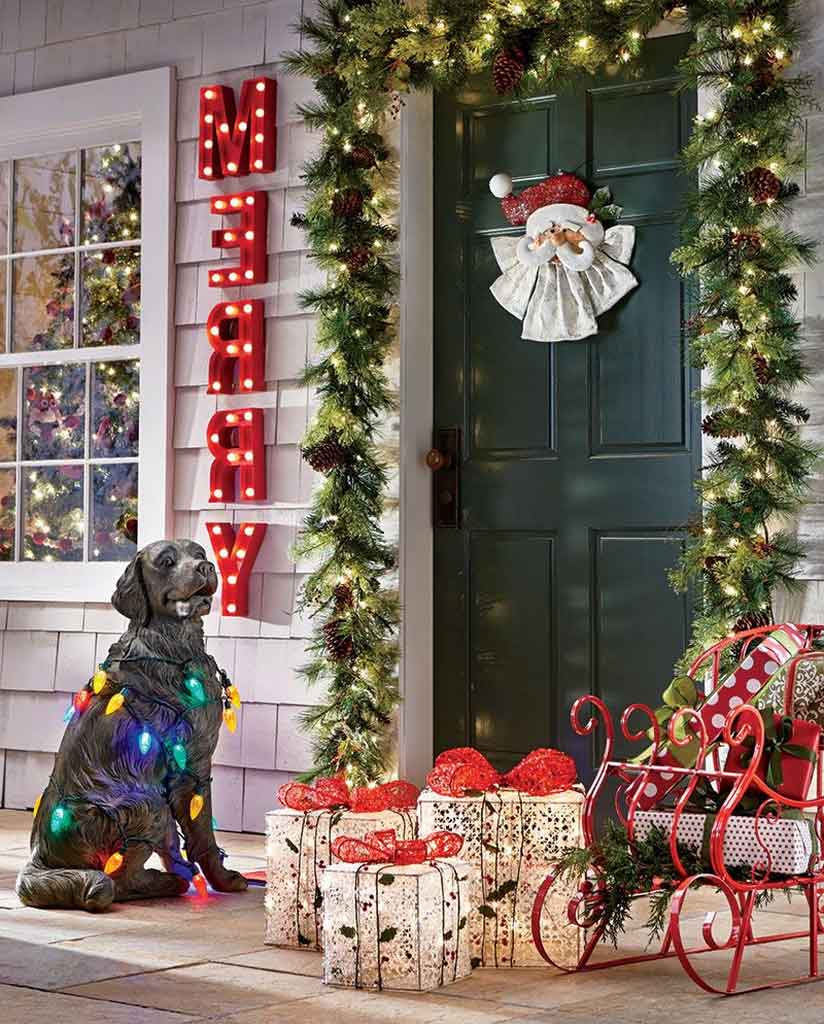 Outdoor Decoration Ideas That Easy to Create and Enhance Your Home Ambiance
Outdoor Ornaments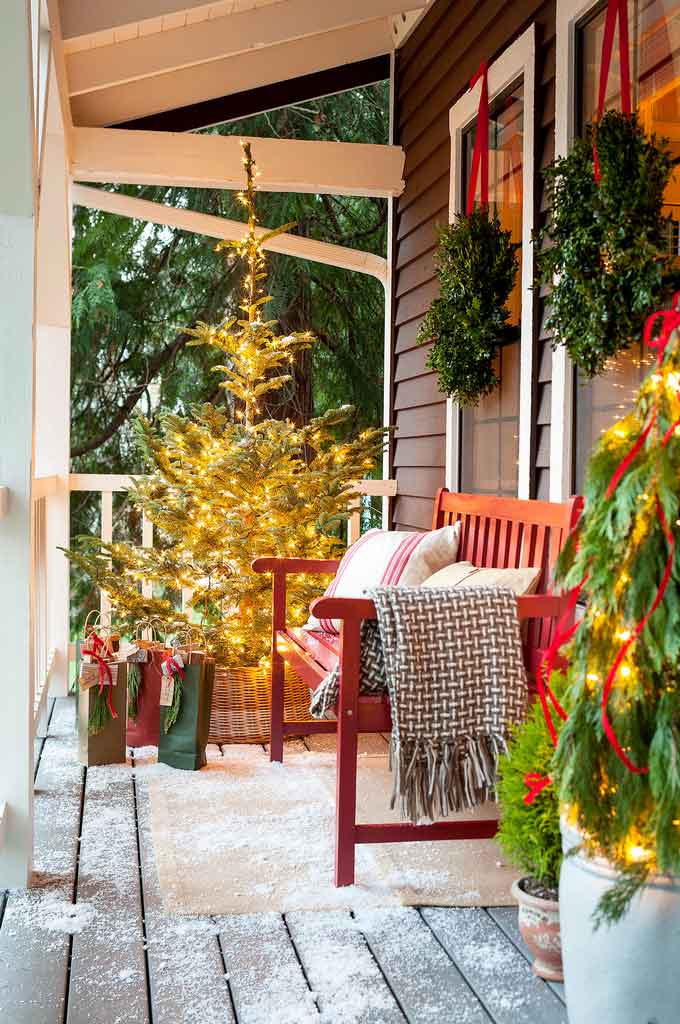 One easy way to realize outdoor decoration is by creating cute ornaments. Use oversized Christmas and hang them from trees for a whimsical purpose. To have a better result, you can choose colorful ornaments. It will attract the people virtually stopping in your front yard just to look at your decoration. Pair this magical bauble with some pretty lights. Then, you have a Christmas scene on your home appeal.
Greenery and Lights
There is nothing special at Christmas without dressing up your home. From greenery to lights, trees to garland, there are plenty of ways and ideas to decorate with outdoor Christmas decorations themes you should consider. But since Christmas is the time for people to cheer and enjoy the holiday, then the lights and greenery are the first steps for decorating your exterior.
You can start to make your entrance look at stunning ideas by using greenery and lighting. Adding spruce to an entranceway like a garland is also an excellent way to give an additional touch of greenery. You may see holiday garlands with spruce leaves or berries, but adding branches to Christmas flowers is the best way to add color to your decoration.
Outdoor Christmas Wreath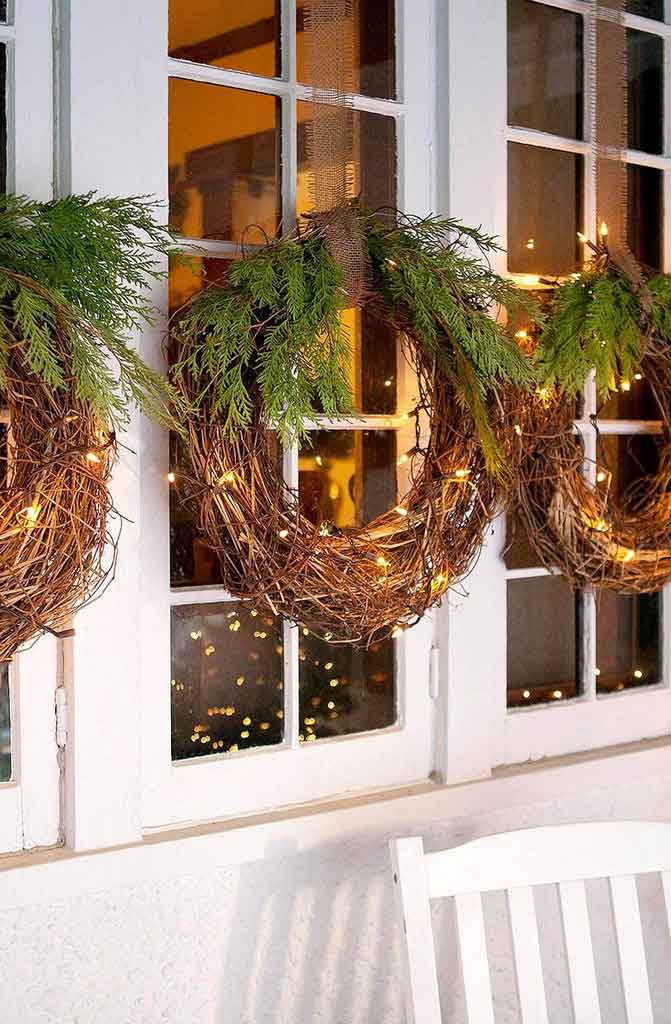 A wreath is a great and modern twist to enhance your outdoor look. You can construct wreaths with all sorts of material these days. But the modern style is the best item that you can choose for this decoration. The funkier and fancier are better options for outdoor Christmas decorations themes. You can use wreaths made from fur or some kind of plant. It will make your home entrance look better.
Hanging Fixture Decoration
Hanging fixture decoration is easy to do for your holiday celebration. You can use snowflakes and stars to add some interesting elements to your decoration set up. Create this decoration by cutting some twines and cardboards. Wrap each shape tightly and spray paint the cutouts in numerous metallic colors. You can also add spray glitter to give the light of your holidays.
Merry Christmas Sign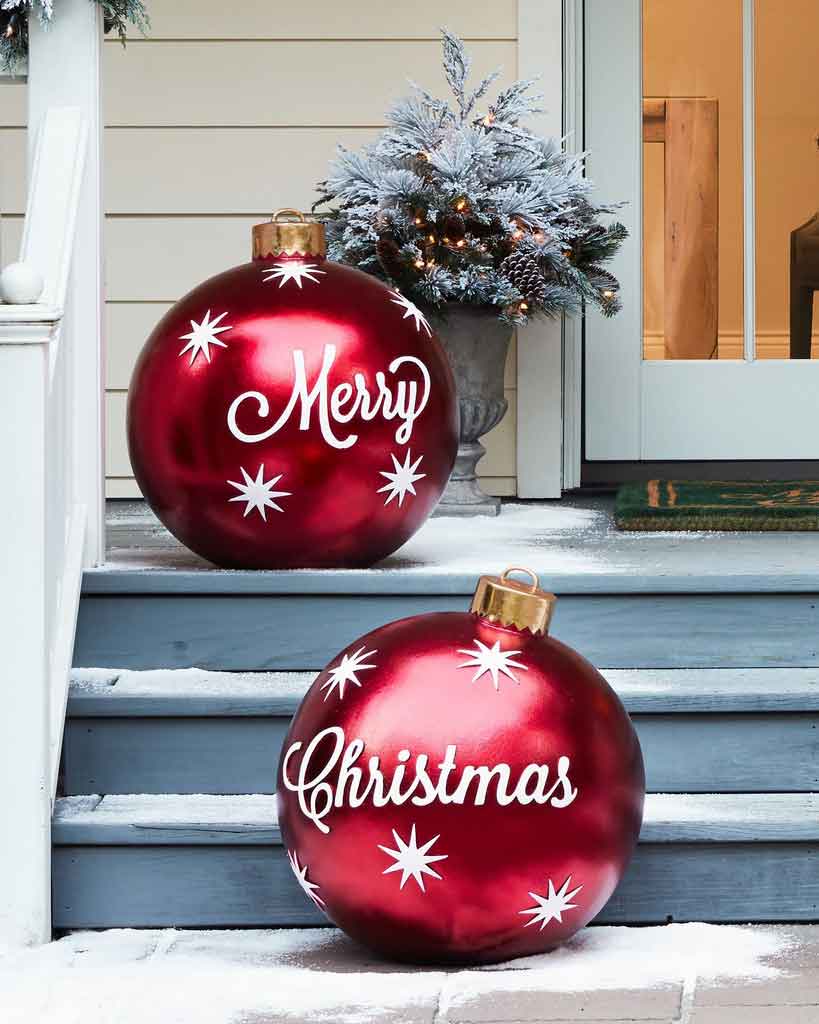 In case you want to spread out Christmas cheer, then you can create a custom message to all your guests by making a holiday sign. For outdoor Christmas decorations themes, you can use wooden placards or cardboard to make the sign stay longer. You can also customize the message from the book that you like or use the word merry Christmas as give away to your family and friends.
Regardless of what style you strive for, you can start your holiday decoration for your entrance houses. It is because you can spread the holiday cheer when your family, relatives, or neighbor come to your house. So, get inspired with Christmas wreaths, signs, greenery, lights, and ornaments, like these ideas.
Here you are at raysahouse.com, article above Low Budget and Easy to Make, Here Are 5 Outdoor Christmas Decorations Themes published. Many individuals searching for info about outdoor christmas lights ideas for trees and certainly one of them is you, is not it?