Home
»
Decorations
»
5 Mid Century Modern Christmas Tree Ideas For Holiday Celebration | Raysa House
5 Mid Century Modern Christmas Tree Ideas For Holiday Celebration | Raysa House
|
Mid century modern Christmas tree is a vintage style that's fun to remember because Thanksgiving is over, and you need to welcome your next celebration! You can now put the tree and start playing Christmas music. Not only that, you can decorate your home appeal for this once a year holiday celebration. One of the excellent ways to start it is by using mid century modern Christmas tree ideas. Are you interested? Then, you can check these ideas to decorate it.
Here Are Five Mid Century Modern Christmas Tree Ideas You Should Try
Color Palette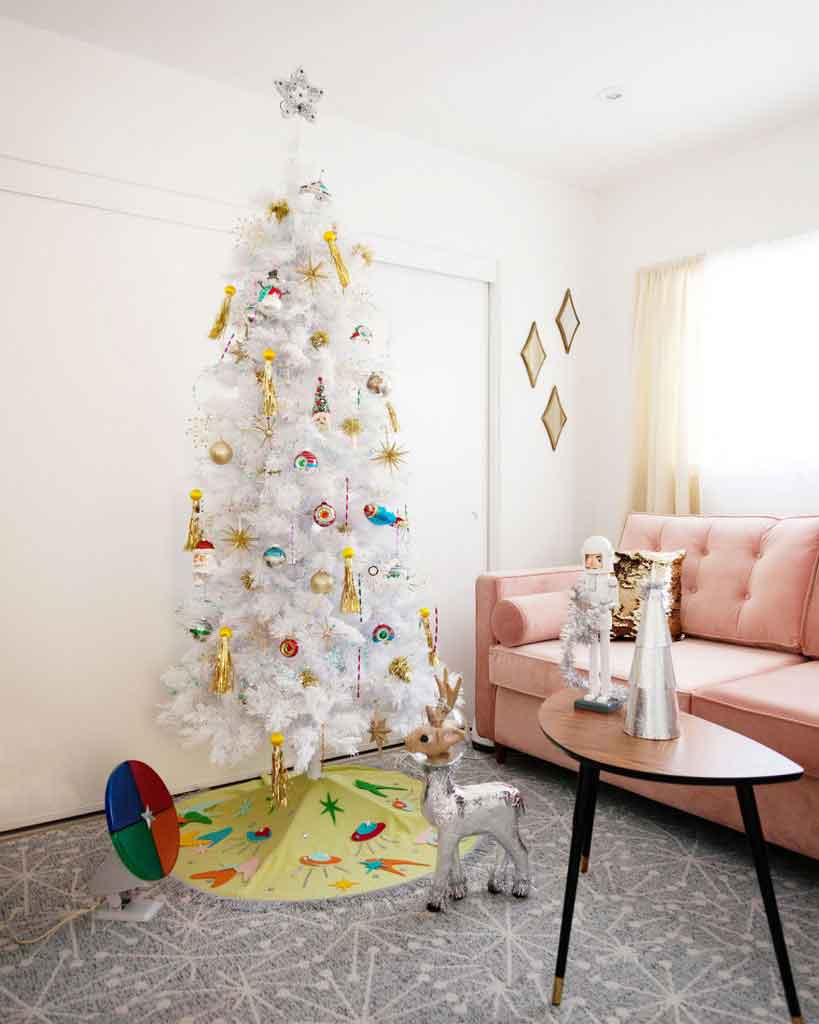 The first thing you need to do when it comes to decorating a Christmas tree is choosing the right color. The color palette of a joyful Mid-Century style draws on the bold themes of the period with vivid hues of some colors. You can use the scheme of red, green, yellow, and turquoise to set the tone of your decoration.
Not only have that, but you can also use shining gold and bright silver for the tree decoration. These colors are the perfect combination to set in contrast with light neutral-colored furniture. It also can make the mood vibes more bright and cheerful at the same time. This mid century modern Christmas tree theme embraces the straight line by warm of the color tones to reflect the joyous holiday season.
Christmas Tree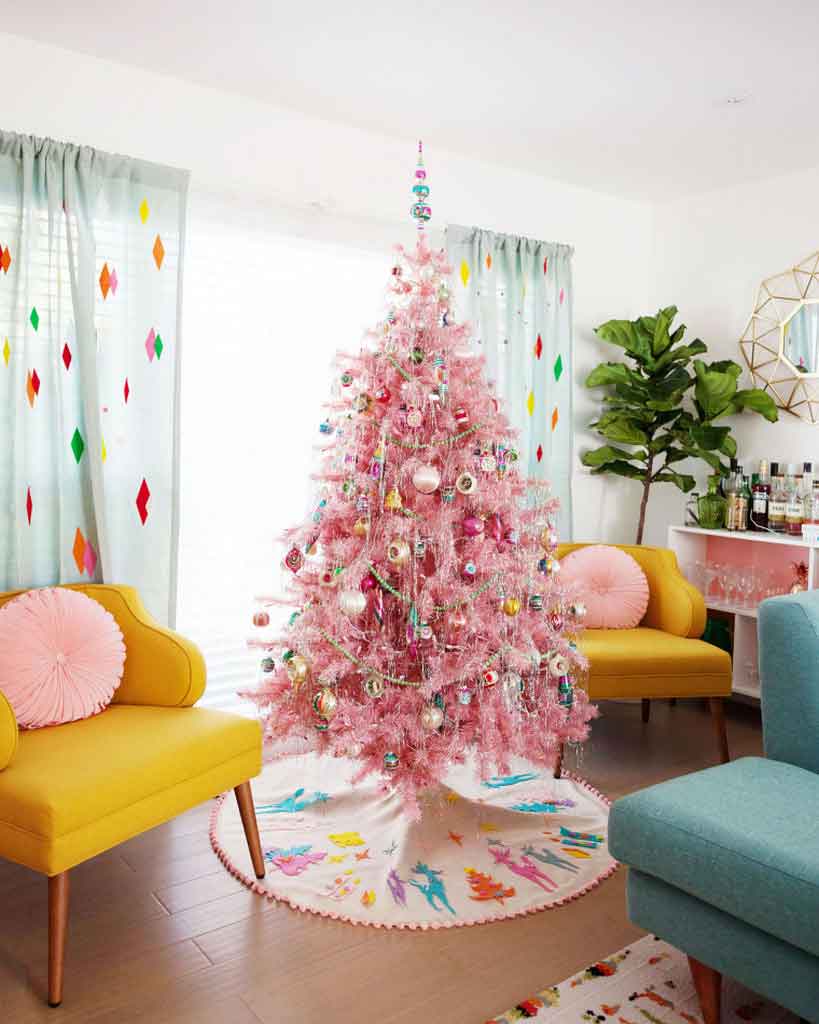 As the focal point of your holiday decor scheme, the Christmas tree is an excellent place to express your love of Mid-Century Modern design. This tree is ready to make your home appeal more aesthetic. Playing on the bold themes for the tree with aluminum or tinsel in sticking colors. The colors such as fuchsia pink. silver, white, cobalt blue will add a stylish touch to your decorations.
Lights of Bulb
You can add a few simple bulbs or fill the tree with one light per branch. It is depending on your taste to decorate a mid century modern Christmas tree, you can add it as the main point or additional touch. To install the light, you can use wire hooks to keep the bulbs in place and hang them a few inches back from the tip of each branch. For better results, use the color scheme of light, such as red and green or wintery blue.
Ornament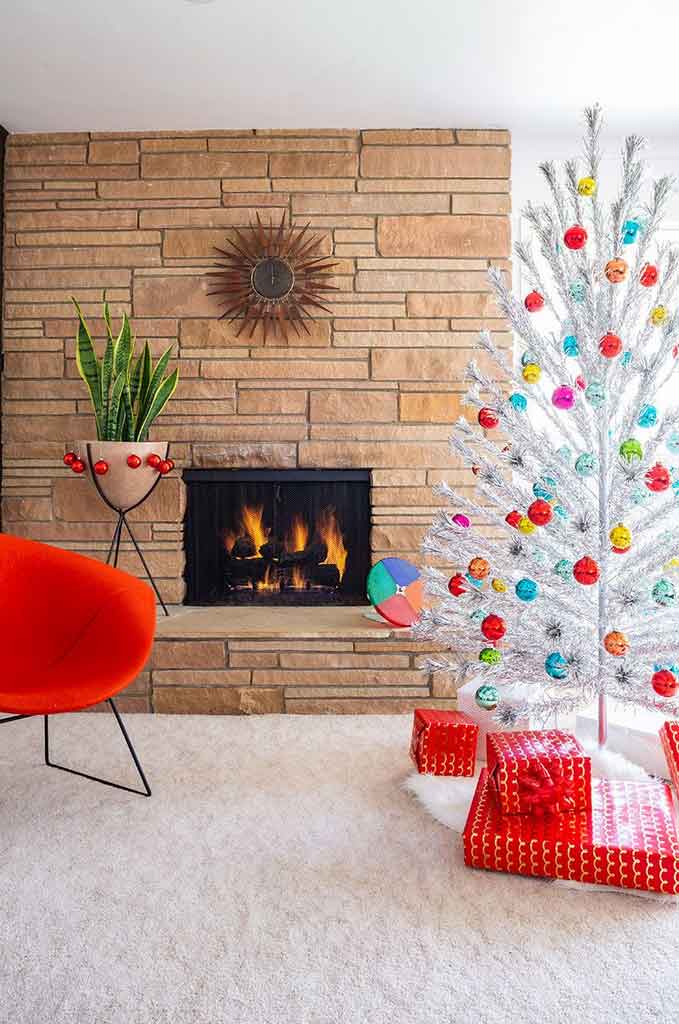 For non-traditional Christmas trees, you can consider ornaments with contrasting hues. Blue trees with green ornaments or pink trees with turquoise ornaments will make a style statement worthy of any mid-century appeal in your home. For the final touch, you can use teardrop and onion-shaped ornaments to create a modern look.
Garland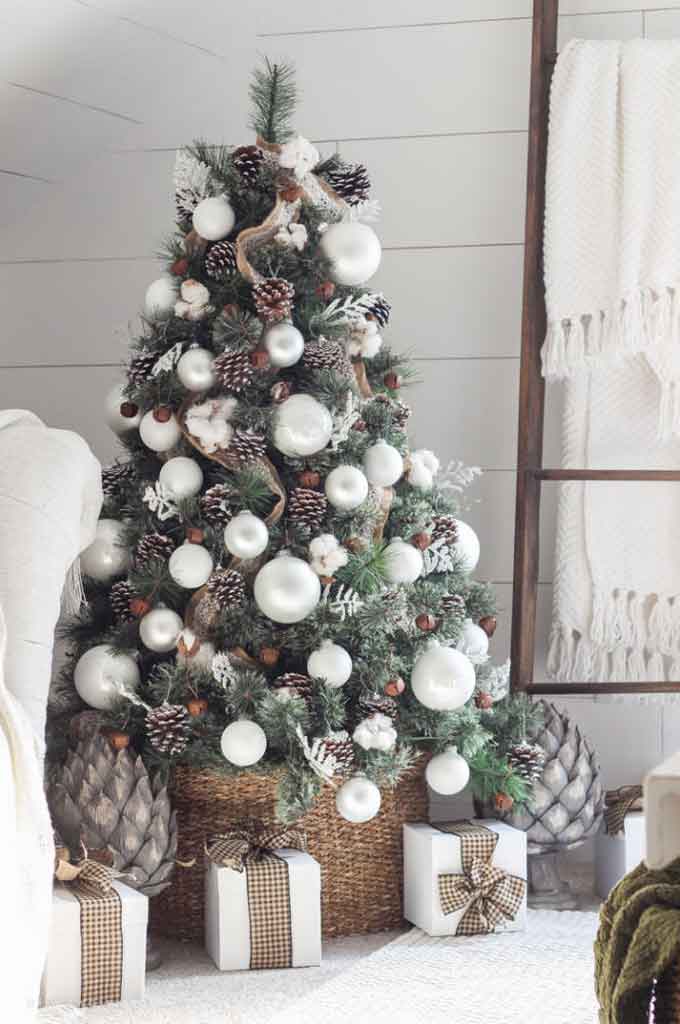 Boasts mid century modern Christmas tree with twinkling details to celebrate the season. Add bottlebrush trees and deer figurines to your cheerful mantel, then lace in tinsel garland to harmonize the look. You can use the tinsel garland in bright, silver, or gold colors to add a distinct style to your holiday theme.
Spend a fun day searching your local shops to get the basic tree decorations. Look for a color scheme of red, green, yellow, and turquoise to set the tone. Then, decorate the magic of your Christmas tree with a tinsel garland and ornaments in saturated hues. Center the garland lace on the tree, plus add a few ornaments and bulbs to create a festive appeal.
Here you are at raysahouse.com, article above 5 Mid Century Modern Christmas Tree Ideas For Holiday Celebration published. Lots of people attempting to find specifics of mid century modern artificial christmas tree and of course one of them is you, is not it?