Home
»
Decorations
»
Four Lake Themed Decor Ideas for Comfort Living | Raysa House
Four Lake Themed Decor Ideas for Comfort Living | Raysa House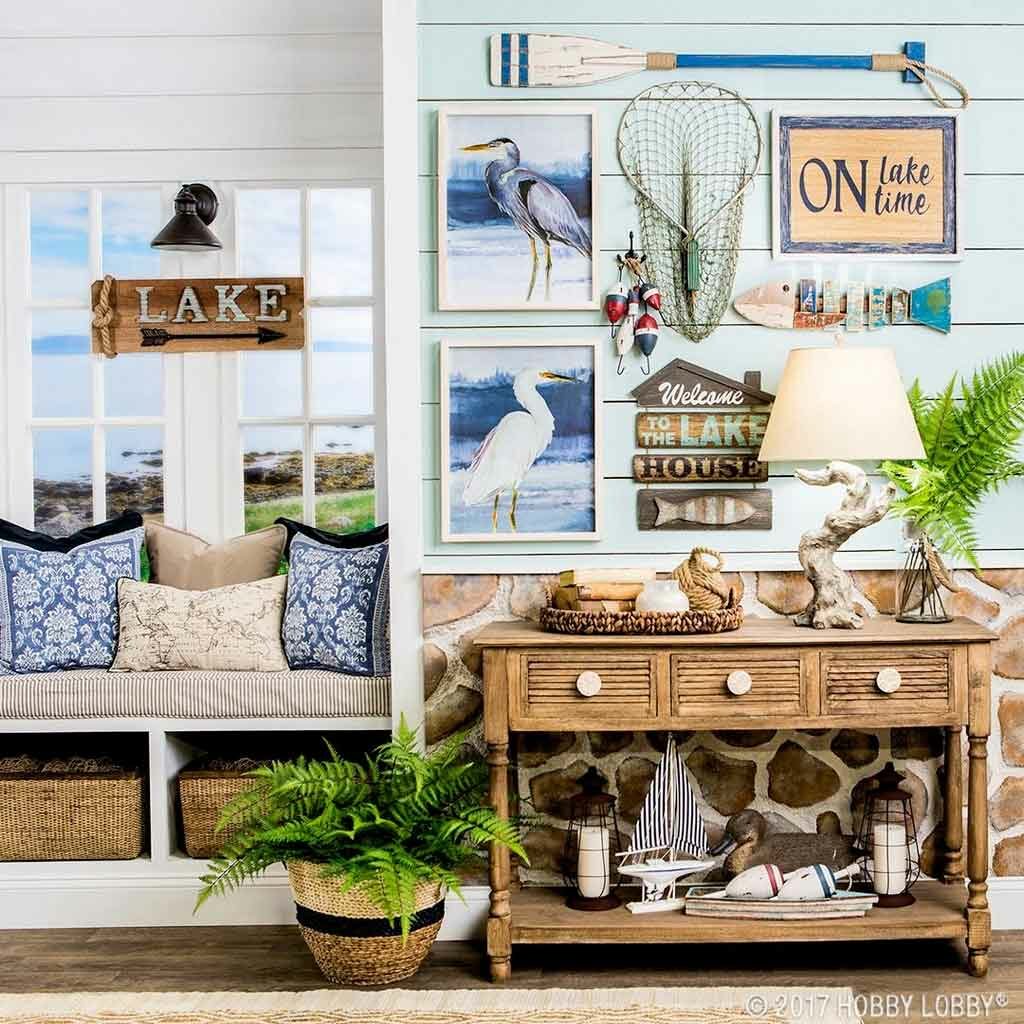 After workweek comes to end, you finally find freedom from the stress daily work that you desperately need. You may want some new vibes and atmospheres in your house. Why don't you unwind at a lake house? Perched in the great outdoors within serene settings, a lake house theme becomes one of an excellent way to get relax after a long week at the office. So rather than going far away, you can try this lake themed decor ambiance ideas.
4 Ideas to Create the Perfect Lake Theme Backdrop in Your House Decoration
White and Blue Fish Trio on Wood Planks with Black Frame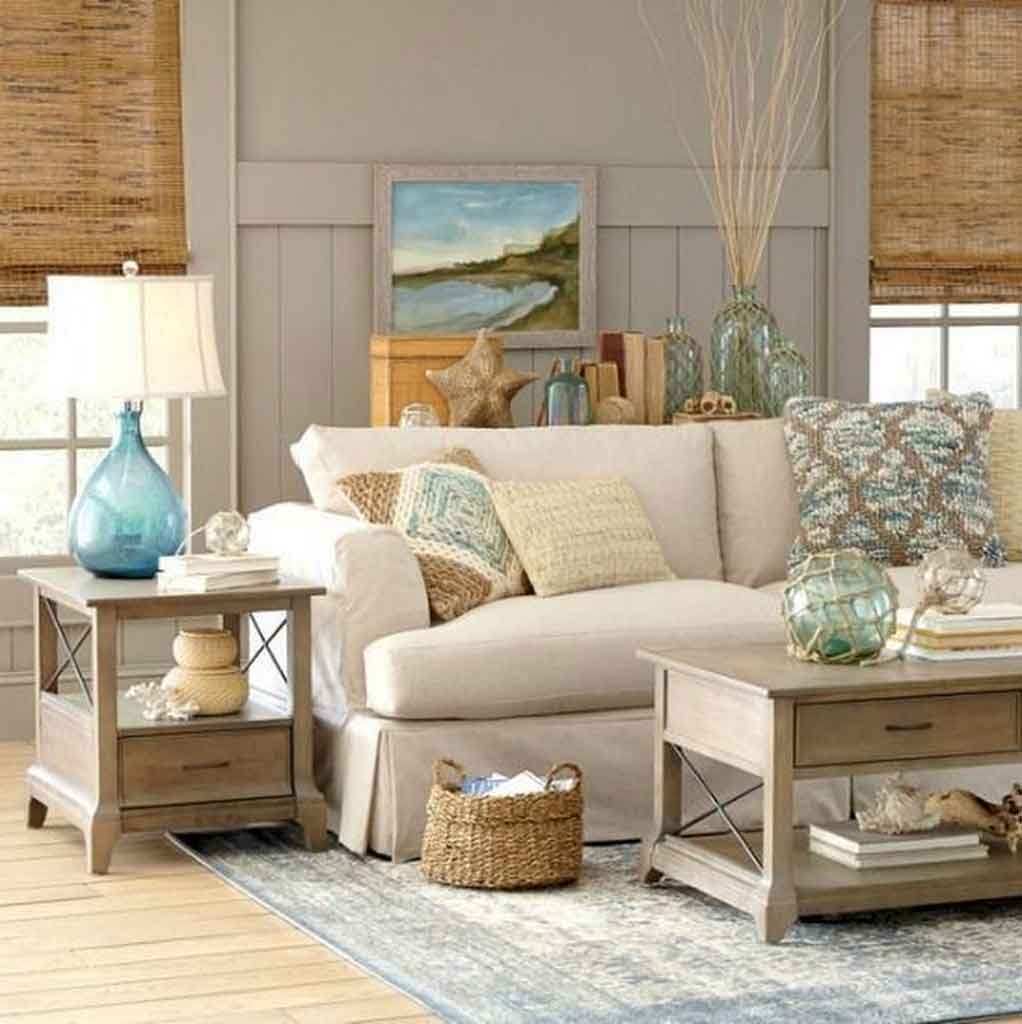 The first idea that you can choose is using some old wooden planks and piece them together to make the ideal backdrop for the fish sign. Add some contrast by painting the wooden material to create a frame in black color for visual interest. Then you can draw fish trio in the eye vertically on this lake house sign. Use the ombre effect in each fish and paint it in a different color, white, light turquoise, and dark blue.
Reclaimed Warn Brown Wooden Mantle
Bring a little bit of excellent outdoors to inside your house with lake themed decor by using reclaimed wooden mantle. The large chunk of wood can add a large chunk of character into your home decoration. From the cracks to the knots weaving throughout the piece, this gorgeous mantle improves the perfect touch to the existing fireplace. Set the dynamic color with a white interior to set warmth ambiance in your space.
Lake House Bathroom with Sea Blue Glass Subway Tile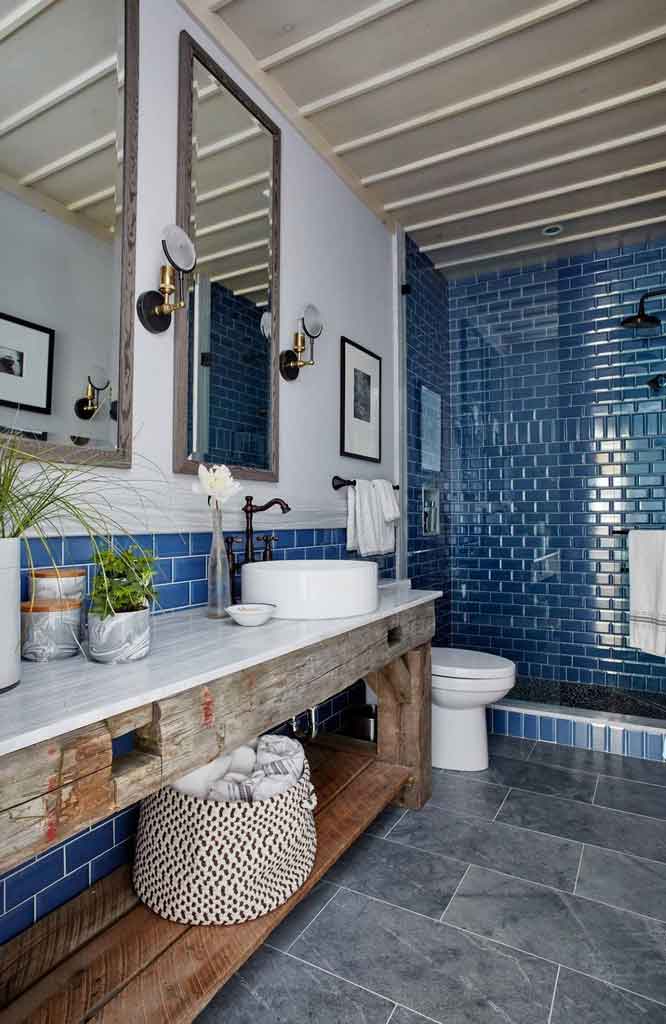 What other things to do to make the theme? The answer is bathroom space. You can use the wall-to-wall design of a subway tile filling up your bathroom area with refreshing sea blue tones. A pretty pattern of tilework with the glass creates a clean space and fresh appeal that is perfect for any bathroom retreat in lake themed decor. Use the cool tones of sea blue with hints of green is a fresh way to expose the element of water into the lake house design of your space.
Repurposed Water Skies as Stair Case Spindles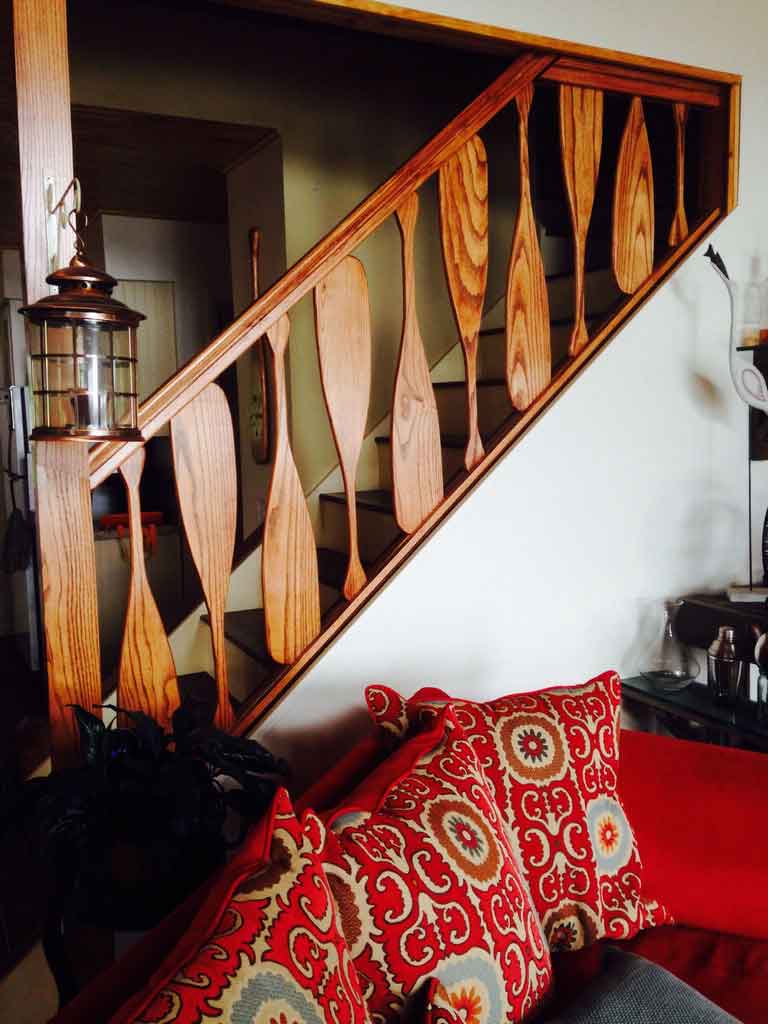 If you want a clever way to decorate your house, you can use broken or unused water skies boards as the decoration. It is one excellent way to add charm and character to your space to become more in the lake theme. To apply in your stairs, measure and cut your skis. Then secure them with the proper screws to ensure safe and proper assistance for people in your house. Not only gave a beautiful look, lake themed decor enhances your creativity.
All in all, living in a world is just full of bustle and hustle, so you need a place to relax. The lake theme in the house is an excellent way to bring new ambiance. You can still bring the serenity into your own home with the entire pleasurable lake house decorating ideas. From using sea blue glass subway tile in the bathroom, make unused skies as decoration in the stairs, and even use a wood plank to create the fish decoration, your option is endless.
Thanks for visiting raysahouse.com, content above Four Lake Themed Decor Ideas for Comfort Living published. Some people trying to find specifics of lake themed decorating ideas and definitely one of these is you, is not it?